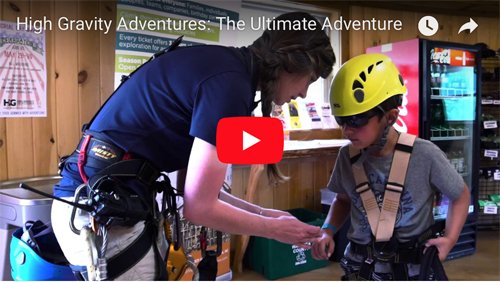 $89 | Zip, Climb & Swing Ages 7+
3 in 1 Adventure for a $50 savings!
Reservations HIGHLY Recommended.
Participants must be:
75-265 lbs in weight
At least 48 inches tall
At least 7 years old
Ages 7-10 must zip, climb & swing with an Adult
This right here is the real deal.  This adventure can last up to 6 hours long (or shorter if you want).  Why not bring a lunch out with you?  Take advantage of our picnic tables and shade trees for a well-deserved break.
We'll start your adventure off with a 2 hr zip line tour, soaring from treetop to treetop with our guides and then taking an optional 70ft free-fall through the center of our Blue Ridge Course.
After that we get you started on our aerial adventure park, where you have up to 3 hours to explore 75+ aerial elements including climbing stations & rappelling stations.
End your day with a thrilling Giant Swing ride, where you take a plunge from up to 45 ft in the air!